Will & Trust Stationery, Trust Portfolios and Supplies
Blumberg's will stationery delivers the quality & appearance that professionals value!
---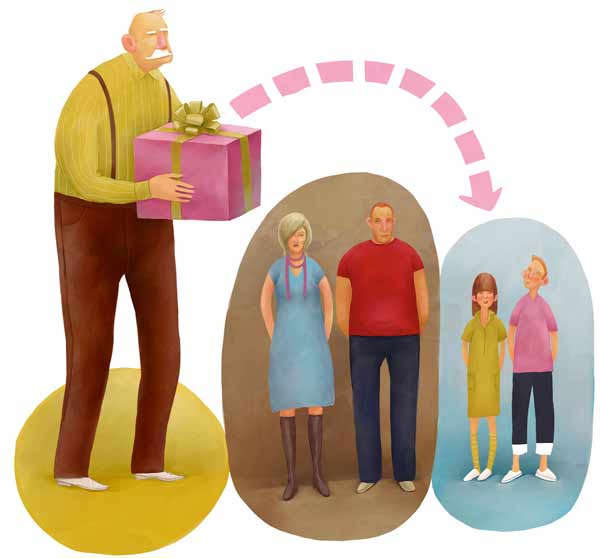 How To Responsibly Share Your Inheritance With Your Family
Don't Give Too Much Too Soon Your grandchildren may be legal adults by the time you pass on, but still not have the experience to handle a large sum of money responsibly. Young adults may have unrealistic expectations of how long such a sum will last and spend too much on things that will not build equity. How many of us made financial mistakes in our early years of adulthood? You may have made some yourself, and don't want your grandkids to follow in those footsteps. Read More
Choose 100% cotton Testament Ledger for the finest quality and most durable paper. It is formulated to our exigent specifications for will papers by one of America's leading fine-paper mills. The smooth surface is perfect for laser and inkjet printers. For high-quality will stationery at lower cost, choose our 65 lb. Pebble Finish covers and envelopes and 50% cotton will papers.
We also offer Old Council Tree Bond®, a standard in the profession and now available exclusively from Blumberg. It's available in black ruled, gray ruled and unruled will paper.
We use only genuine steel-die engraving for the words "Last Will and Testament," "Will," "Trust," and "Declaration of Trust." Our oversize envelopes are designed for testamentary and trust documents to enclose short or long documents in letter or legal size.
Download our latest catalog in PDF Format (All items on sale)
---
Your firm name can be imprinted at a modest additional charge. Each imprint may include up to six lines. Specify GOTHIC, ROMAN, Cheltenham or Arial typeface.
Why should I use Will Stationery and Trust Stationery?
Testamentary documents must last for many years, much longer than most legal documents. The attorney's name should appear prominently on the Will Stationery and Trust Stationery so that the attorney can be located by the heirs, executors and trustees. Your clients will be impressed with the care you take in the presentation of their Will Stationery and Trust Stationery and documents. .
---
Old Council Tree Bond®
Ruled & Unruled Engraved Paper
Engraved with "Will or "LWAT"
Testament Ledger Stock
Legal Document Covers and Envelopes
Custom printed envelopes and covers can be printed with your title: "Important Documents," "Power of Attorney," "Living Will," etc.
Custom Printed Legal Envelopes
---
Pebble Finish Stock
Engraved "Will" or Blank
Pebble Finish Stock
Engraved "LWAT" or Blank
Traditional Die Will Covers and Envelopes
Traditional Die Will Stationery Kits
Traditional Die Oversized Will Envelope
Unembellished Die Will Covers and Envelopes
---
Accessories
---
Trust Stationery and Supplies
Steel Die Engraved
---
Trust Stationery & Indexes
Document Assembly Software
Estate and Trust Portfolios
---